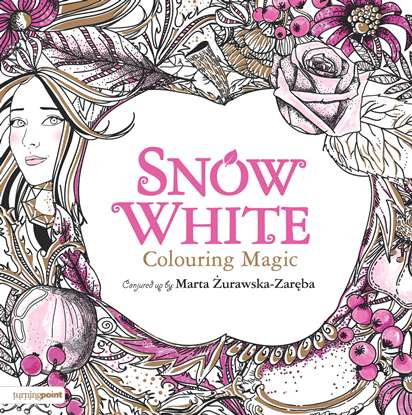 Snow White
Coloring Magic
Step into the fairy-tale world of Snow White, the Seven Dwarfs, and an Evil Queen who will do everything in her power to get rid of her stepdaughter.
Together with Snow White, discover the dark woods and find the dwarfs' little home. Whisper a magic spell in front of the Evil Queen's mirror. Find hidden treasures in a diamond mine. Try to resist the temptation of a poisoned apple. Go on a journey with the handsome Prince to find the love of your life. Discover a world where the magic of real love can break even the worst spell.
Awaken with colour these exquisite illustrations from the worlds of reality and fantasy.
October 2016
Softcover
ISBN 978-9953-0-3739-4